Summer is coming. Most people start thinking about swimwear and their beach bodies, but I'm over here like, What awesome books am I going to read this summer? To me, a summer book is a specific type of book. I imagine myself sprawled out on a beach towel, or lying on the couch at night while a lazy, hot breeze works its way through the house, or frantically trying to read a few pages while my kid is tearing something somewhere apart. I like a book that's easy. Something that moves along at a clip, nothing that requires too much thinking. Some escapism, maybe.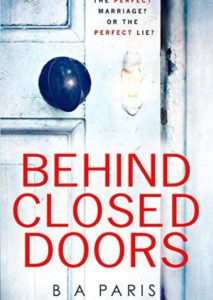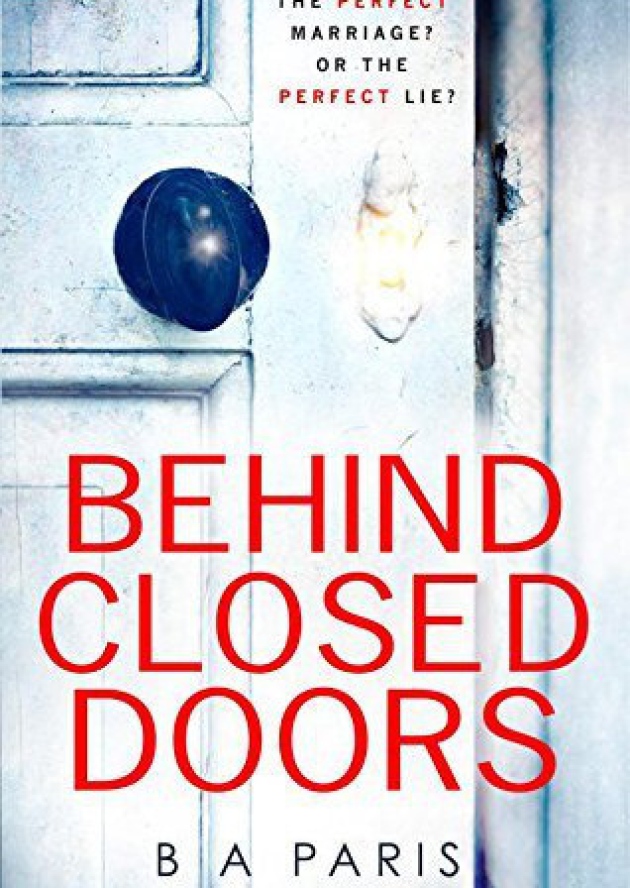 Enter this fun little piece of pulp fiction: Behind Closed Doors by B.A. Paris. Now, I want to be up front with you. This book is not winning the Man Booker Prize. It's not even the best writing. But, boy oh boy, did it sickly drag me in and keep me reading.
The description for the novel teases that this is a story about the perfect couple that isn't quite as oh-so-perfect as they seem. True enough. Jack is a handsome lawyer, and his wife, Grace, is pretty and put together. Blah blah blah. You've read that beginning a thousand times. But Behind Closed Doors really takes you down a deep, dark spiral.
The book bounces back and forth between the past and the present until the two eventually meet at the end. It's hard to tell you much about the plot line without giving away some major spoilers, so I'll say this. The women in this book are pretty awesome. Grace's sister, Millie, has a bit of a starring role in the women's successes, and I appreciated that the character with Down Syndrome wasn't portrayed as incapable or less than. Grace and Jack's neighbor, Esther, is a sharp wit, too, whose place in the last chapter really surprised me. Even Grace herself (who may drive you nuts sometimes) gets it together and finds her strength.
What I liked about this book is that it read very quickly. There's a lot of dialogue and action. It's pulpy; it's digestible; you're both horrified and desperate to keep reading at the same time. The deepness and darkness wasn't the obvious that I had expected. At a certain point, I was able to predict what was happening, but it didn't bother me. The book is fun and breezy. The perfect read for toes in the sand and wind in the hair.
P.S. The audiobook is great, too! Excellent reader. Good for a summer road trip, perhaps?
Happy Reading!